This page contains third party links to our affiliates where we may receive a commission if you make a booking (at no extra cost to you).

---
New Hotels in Weatherford TX 2023 - Best Newest Openings
Find the newest, best new hotels in Weatherford TX (Texas) and nearby Willow Park, with all the latest openings in these Parker County cities.

---
Newest Hotels in Weatherford TX
TownePlace Suites Weatherford (Upcoming - 2023)

New Marriott Hotel coming to Weatherford TX in 2023

215 Alford Drive Weatherford, TX 76087, United States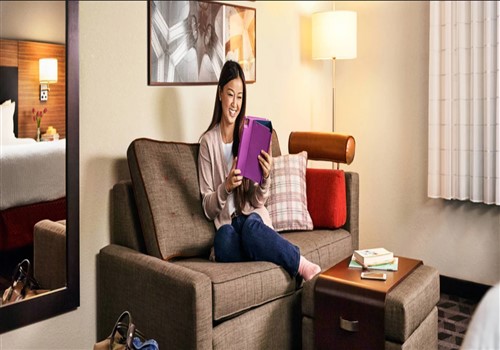 This new extended-stay suites hotel in Weatherford TX is currently due to be opened by Marriott on November 12, 2023 (opening date may change). The TownePlace Suites Weatherford offers accommodation in either studio or one-bedroom suites that all have an in-room kitchen that comes with all the utensils you will need to prepare your own meals (as well as a daily complimentary breakfast). At the property you will find an indoor pool, a fitness center, guest laundry facilities, a meeting room, a business center, free high-speed Wi-Fi internet access and free on-site parking.

For more information - Visit the official TownePlace Suites Weatherford website here >

---
New Hilton Hotel in Weatherford TX opened in early 2023

864 E Interstate 20, Weatherford, Texas 76087, United States of America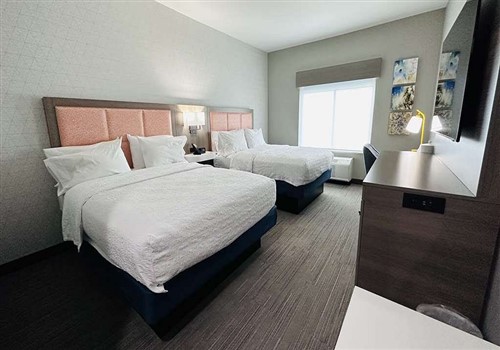 This new hotel in Weatherford Texas is located just off the I-20, 3 miles south of the historic Downtown area of the city. The Hampton Inn & Suites Weatherford offers a range of modern guest rooms and suites that come with a free hot breakfast included in the price of a night's stay. Amenities at this new pet-friendly accommodation include a fitness center / gym, an outdoor swimming pool, an outdoor seating area with fire pits, a business center, a meeting room, free coffee and tea in the lobby, free Wi-Fi in your room and in the lobby, and free on-site self-parking.
---
New Hotel in Willow Park TX opened in 2022

500 Shops Boulevard, Willow Park, TX 76087, USA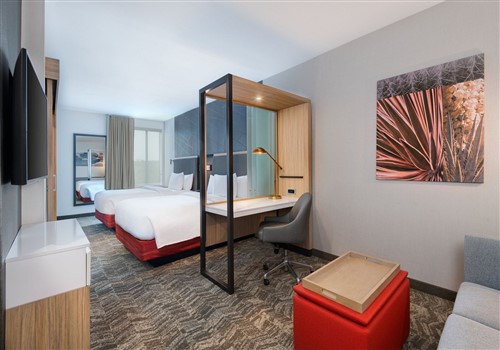 This new Marriott hotel in Willow Park Texas is located just off Interstate 20, nine miles east of Weatherford city center and three miles south of the center of Willow Park. The SpringHill Suites Weatherford Willow Park hotel offers a total of 88 spacious suites that come with a complimentary breakfast included in the price of your stay. Amenities at the property include free high-speed internet access, 3 meeting rooms, an outdoor swimming pool, a gym / fitness center, a convenience store, a coin operated laundry, a business center and free on-site self-parking.
---
For more of the latest hotels to open in the state of Texas, click on a destination from the list below:

Abilene - Amarillo - Arlington - Austin - Beaumont - Conroe - Corpus Christi - Dallas - El Paso - Fort Worth - Frisco - Galveston - Grapevine - Harlingen - Houston - Irving - Lubbock - McKinney - Midland - Monahans - Odessa - Pflugerville - Plano - Port Arthur - Portland - Round Rock - San Antonio - San Marcos - South Padre Island - Waco - Weatherford - Wichita Falls

---
About New Hotels in Weatherford TX

This page was last updated: 2023-07-12
We try to keep our pages about new hotels in Weatherford, Texas (TX) as up-to-date as possible and will be updating this page when any new hotels open or when any upcoming hotels in Weatherford TX open for reservation. However, if you know of any good quality, recently opened new hotels not mentioned in the list above, or you are the owner / manager of an upcoming hotel in Weatherford opening soon and want some publicity for your grand opening, you can contact us here and let us know the details so that we can possibly add your property to our site.
Tags / Keywords:
New hotels in Weatherford TX - Newest hotels in Weatherford TX - New Weatherford hotels - Nuevos hoteles Weatherford - Nouveaux hôtels Weatherford - Neue hotels Weatherford
---