New Hotels in Grapevine TX 2022 - 2021 Best Newest Openings
Find the newest, best new hotels in Grapevine, Texas (TX), USA opened recently - Aloft Dallas DFW Airport Grapevine, Hilton Garden Inn Silver Lake Crossing, Hotel Vin, Autograph Collection...
---
This page contains third party links to our affiliates where we may receive a commission if you make a booking (at no extra cost to you).

---
1155 Northpoint Drive, Coppell, TX 75019, USA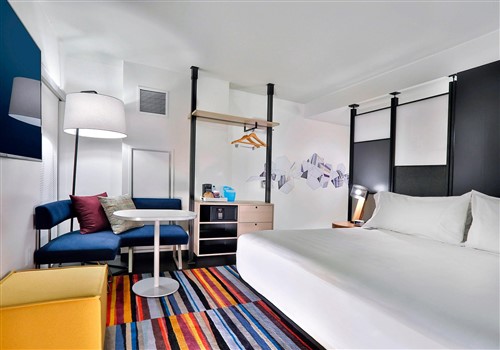 Opened in November 2021.

This recently opened new hotel near DFW Airport is located along Highway 121 in Coppell and is just over three miles away from Dallas/Fort Worth International Airport.
The Aloft Dallas DFW Airport Grapevine offers 140 modern guest rooms over five floors that come with a mini-fridge, microwave and complimentary wireless internet.
The hotel features a bar, a convenience store, fitness center, outdoor swimming pool, meeting rooms and complimentary on-site parking.

---
2240 Bass Pro Court, Grapevine, TX 76051, USA

Opened in May 2021.

The Hilton Garden Inn Grapevine at Silverlake Crossings is a new hotel near DFW International Airport (4 miles away) and a short drive away from Grapevine Mills Mall (1 mile) and Gaylord Texan Convention Center (2 miles).
The property offers a total of 152 guest rooms and features an on-site restaurant (The Garden Grille & Bar), fitness center, business center, event spaces, free parking and free Wi-Fi.

---
215 East Dallas Road, Grapevine, TX 76051, United States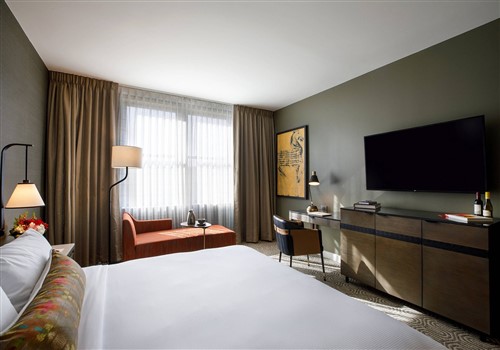 Opened in September of 2020.

This new luxury boutique hotel in Grapevine was opened by Marriott on the corner of Main Street and Dallas Road in downtown Grapevine, just a short walk away from historic attractions, dining, entertainment and shopping venues and directly connected to Harvest Hall.
Hotel Vin offers a total of 120 stylish guest rooms and suites with luxurious furnishings and finishes and come with complimentary Wi-Fi.
The hotel features an on-site restaurant (Bacchus Kitchen + Bar), a fitness center,  and eight event rooms/meeting spaces.

---
If you are visiting other places in the great state of Texas, USA, you can find all the latest hotel openings in popular destinations from our list below:

Amarillo - Austin - Beaumont - Corpus Christi - Dallas - El Paso - Fort Worth - Grapevine - Harlingen - Houston - Lubbock - Midland - Monahans - Odessa - Pflugerville - Plano - Port Arthur - Portland - Round Rock - San Antonio - Waco
---
Go to new hotels in Texas page

---
This page was last updated: 2022-02-05
We try to keep our pages about new hotels in Grapevine, TX, as up-to-date as possible and will be updating this page when any new hotels open or when any upcoming hotels in Grapevine open for reservation. However, if you know of any good quality, recently opened new hotels not mentioned in the list above, or you are the owner / manager of an upcoming hotel in Grapevine opening soon and want some publicity for your grand opening, you can contact us here and let us know the details so that we can possibly add your property to our site.
Tags / Keywords:
New hotels in Grapevine Texas
New hotels in Grapevine TX
Newest hotels in Grapevine
Newly opened hotels in Grapevine
Nuevos hoteles en Grapevine Texas
Nouveaux hôtels à Grapevine Texas
Neue hotels Grapevine Texas
---