New Hotels in El Paso TX 2023 - 2022 Best Newest Openings
Find the newest, best new hotels in El Paso, Texas (TX), USA.
---
3470 Joe Battle Boulevard, El Paso, TX 79938, USA

This new hotel in El Paso is currently due to open on February 15, 2023 (opening date may change). La Quinta Inn & Suites by Wyndham El Paso East Loop-375 offers modern accommodations that come with a free breakfast included in the price of your stay. The property features an outdoor pool, a bar and a 24/7 gym. Read more...

---
This page contains third party links to our affiliates where we may receive a commission if you make a booking (at no extra cost to you).

---
8725 Gateway South Boulevard, El Paso, Texas 79904, United States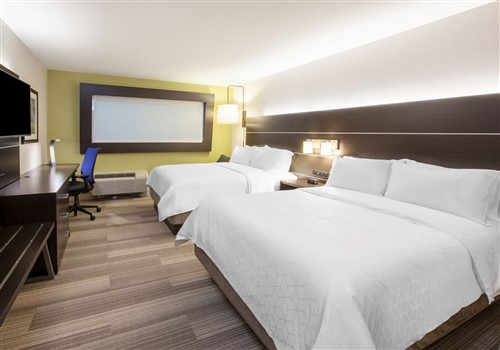 Opened in October 2021.

This brand new hotel in El Paso by IHG is located 8 miles from the city center just off US 54, overlooking the Franklin Mountains.
With 88 modern and comfortable rooms, guests can enjoy complimentary breakfast and complimentary parking while staying here.

---
10 Henry Trost Ct, El Paso, Texas 79901, United States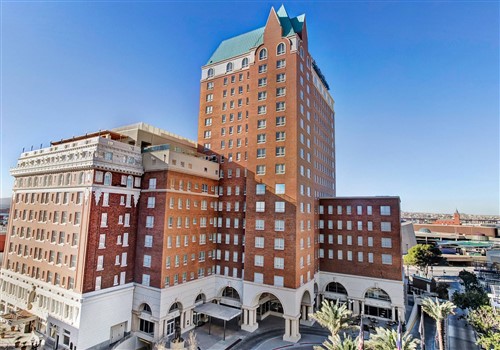 Opened in late 2020.

This new luxury hotel in downtown El Paso was opened by Marriott as part of their Autograph Collection after extensive renovations of this iconic 100+ year old historic building.
Accommodation at Hotel Paso Del Norte El Paso comprises 302 and 49 luxurious suites over 17 floors.
Facilities at the hotel include a Mexican restaurant, steakhouse, bar, coffee house, a fitness center and a pool.

---
106 W Mills Avenue, El Paso, TX 79901, United States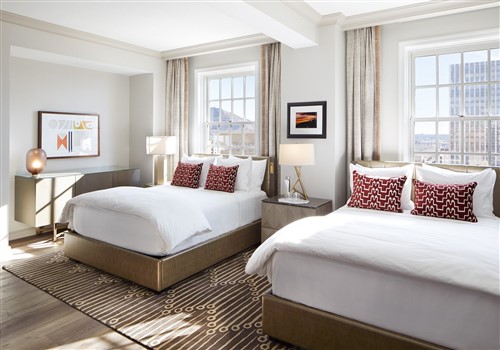 Opened in mid 2020.
This new luxury boutique hotel in El Paso is located in the downtown area of the city in a historic landmark property that has housed a hotel since the 1930s.
The Plaza Hotel Pioneer Park has undergone an extensive multi-year restoration and now offers 130 Art Deco inspired guest rooms and suites.
The property features a Mexican restaurant, a rooftop bar and a fitness studio.

---
1300 Airway Boulevard, Building E, El Paso, TX 79925, USA

Opened in mid 2020.

This new all-suite hotel near El Paso Airport (one mile away) was opened by Marriott in mid 2020 and offers spacious accommodation with a kitchenette, free Wi-Fi and a complimentary breakfast.
Facilities at the hotel include a 24-hour market shop, an outdoor patio with a fire pit, a fitness center and a business center.

---
Looking for more of the newest hotels opened in Texas? See our list below for all the places in the state that have had new hotels open over the last few years.
Amarillo - Austin - Beaumont - Corpus Christi - Dallas - El Paso - Fort Worth - Grapevine - Harlingen - Houston - Lubbock - Midland - Monahans - Odessa - Pflugerville - Plano - Port Arthur - Portland - Round Rock - San Antonio - San Marcos - South Padre Island - Waco - Wichita Falls

---
Go to new hotels in Texas page

---
This page was last updated: 2023-01-07
We try to keep our pages about new hotels in El Paso, TX, as up-to-date as possible and will be updating this page when any new hotels open or when any upcoming hotels in El Paso open for reservation. However, if you know of any good quality, recently opened new hotels not mentioned in the list above, or you are the owner / manager of an upcoming hotel in El Paso opening soon and want some publicity for your grand opening, you can contact us here and let us know the details so that we can possibly add your property to our site.
Tags / Keywords:
New hotels in El Paso Texas
New hotels in El Paso TX
Newest hotels in El Paso
Newly opened hotels in El Paso
Nuevos hoteles en El Paso Texas
Nouveaux hôtels à El Paso Texas
Neue hotels El Paso Texas
---