This page contains third party links to our affiliates where we may receive a commission if you make a booking (at no extra cost to you).

---
New Hotels in Mazatlan 2023 - Best Newest Openings
Find the newest, best new hotels in Mazatlan, Mexico opened recently.

---
Newest Hotels in Mazatlán
New Mazatalan Hotel opening in 2023

Av Camarón Sábalo S/N, Mazatlan 82110 Mexico
The Fiesta Inn is a new hotel in Mazatlan that was opened on September 1, 2023. The hotel is located in the Zona Dorada offering accommodation in rooms or suites and featuring the Tita Mexican Restaurant, room service, a rooftop pool, a gym, a business center and free parking.
---
New Hotel in Mazatalan opened in July 2023

Av Camarón Sábalo S/N, Mazatlan 82110 Mexico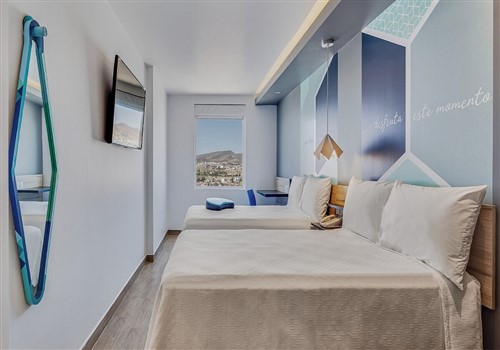 This new hotel in the Zona Dorada complex offers a good location with many restaurants, shops and nightlife venues nearby. The one hotel Mazatlan offers good value accommodation that comes with a free breakfast included in the price of your stay. Amenities at the property include an outdoor swimming pool, guest laundry facilities and on-site parking.
---
New Resort in Mazatlan opened December 2022

Avenida Playa Gaviotas 214, Mazatlan 82110, Mexico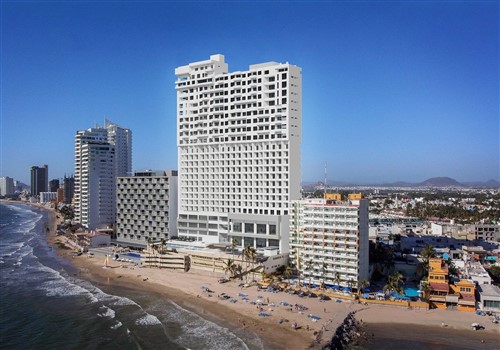 This new 5-Star beach resort in Mazatlan was opened by Marriott on December 1, 2022. The Courtyard Mazatlan Beach Resort is located on the beach in the heart of the Zona Dorada (Golden Zone) and offers a total of 195 guest rooms and suites over 17 floors. The property features an on-site restaurant, an outdoor pool and pool bar, a lobby bar, a Spa, a fitness center, free Wi-Fi, 5 meeting rooms and on-site parking (fees apply).
---
New All-Inclusive Resort in Mazatlan opened in September 2022

Av Camarón Sábalo 807, Zona Dorada, Mazatlan 82110 Mexico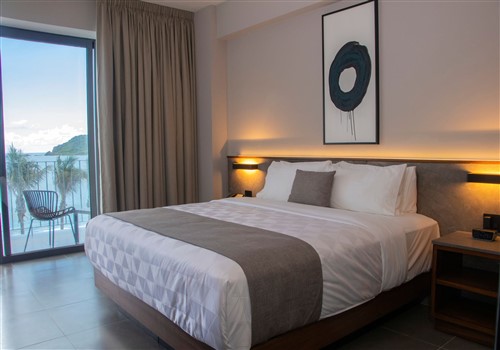 This recently opened, brand new all-inclusive resort in Mazatlan offers an oceanfront location in the Zona Dorada. The Viaggio Resort Mazatlan features three pools (one adults only, one kids pool and one family pool), two dinng venues, a pool/beach bar, a gym and a Children's Club.
---
---
About New Hotels in Mazatlan

This page was last updated: 2023-07-09
We try to keep our pages about new hotels in Mazatlan, Mexico as up-to-date as possible and will be updating this page when any new hotels open or when any upcoming hotels in Mazatlan open for reservation. However, if you know of any good quality, recently opened new hotels not mentioned in the list above, or you are the owner / manager of an upcoming hotel in Mazatlan opening soon and want some publicity for your grand opening, you can contact us here and let us know the details so that we can possibly add your property to our site.
Tags / Keywords:
New hotels in Mazatlan - Newest hotels in Mazatlan - New Mazatlan hotels - Nuevos hoteles Mazatlan - Hotels Nuevo Mazatlan - Hoteles Nuevos en Mazatlan
---