This page contains third party links to our affiliates where we may receive a commission if you make a booking (at no extra cost to you).

---
New Hotels in Tacoma WA - Best Newest Hotel Openings
Find the newest, best new hotels in Tacoma, Washington (WA), USA opened recently.

---
New Hotel in Tacoma WA opened in April 2022
8045 S Hosmer Street, Tacoma, WA 98408, United States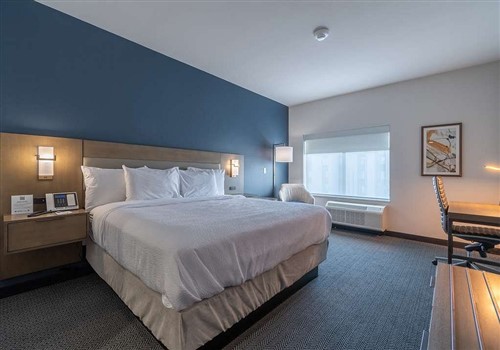 The Best Western Plus is a recently opened brand new hotel in Tacoma, Washington located close to the Tacoma Mall just off Interstate 5, seven miles south of the city center. The newly built property offers a total of 85 modern guest rooms that come with a complimentary hot breakfast included in the price of your stay. Amenities at the hotel included an indoor heated pool, a fitness center, a business center, free Wi-Fi and free on-site parking for guests.
---
New Luxury Hotel in Tacoma opened in 2021
5125 Grand Loop, Tacoma, WA 98407, USA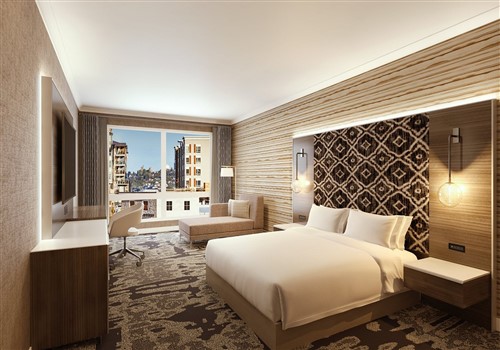 The Silver Cloud Hotel is a new luxury hotel in Tacoma located in the north of the city overlooking the Puget Sound waterfront and 10 minutes drive away from Downtown Tacoma. The property offers a total of 194 upmarket guestrooms and suites with a choice of "Village" views or "Water" views over the Commencement Bay. Amenities at the hotel include the Spa Serein, an on-site restaurant - Copper & Salt Northwest Kitchen, a rooftop swimming pool and sun deck, a fitness center and extensive conference facilities.
---
New Hotel in Downtown Tacoma opened in late 2020
1538 Commerce Street, Tacoma, Washington 98402, United States of America

The Marriott Tacoma Downtown is a new hotel in the heart of the downtown area of Tacoma located just a short walk away from many dining and entertainment venues, as well as the Museum District. The 22 story property offers a total of 304 modern guest rooms and suites, many offering fine views over the city, Tacoma Waterfront and Mount Rainier. The Marriott features an on-site restaurant and bar - The Greatroom, a rooftop pool, a 24/7 fitness center, free Wi-Fi, 13 meeting rooms, on-site parking (fees apply) and 8 EV charging stations that are complimentary to use for hotel guests.
---
New Hotel near Seattle-Tacoma Airport opened in 2021
515 Industry Drive, Tukwila, Washington 98188, USA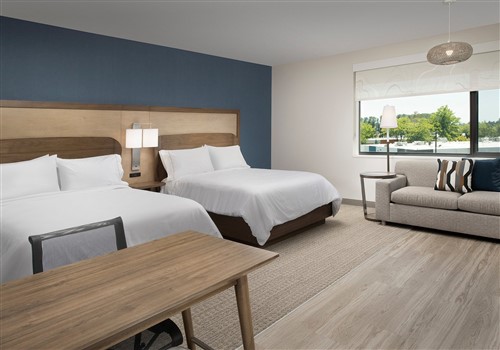 The Element Sea-Tac Airport is a new hotel near SEA Airport opened by Marriott. The property offers larger than average accommodation in suites that come with a fully equipped kitchen and all the utensils you'll need to prepare your own meals. Amenities at the property include an indoor pool and a fitness center.
---
Find new hotels opened in nearby Seattle Washington here >

---
---
About New Hotels in Tacoma WA

We try to keep our pages about new hotels in Tacoma, Washington (WA) as up-to-date as possible and will be updating this page when any new hotels open or when any upcoming hotels in Tacoma open for reservation. However, if you know of any good quality, recently opened new hotels not mentioned in the list above, or you are the owner / manager of an upcoming hotel in Tacoma opening soon and want some publicity for your grand opening, you can contact us here and let us know the details so that we can possibly add your property to our site.
Tags / Keywords:
New hotels in Tacoma
Newest hotels in Tacoma
New Tacoma hotels
Nuevos hoteles Tacoma
Nouveaux hôtels Tacoma
Neue hotels Tacoma
---
---