New Hotels in Amarillo TX 2022 - 2023 Best Newest Openings
Find the newest, best new hotels in Amarillo, Texas (TX), USA opened recently - Best Western Plus (2022), Four Points By Sheraton (2021), Fairfield Inn (2021), The Barfield (2021), Home2 Suites (2021)...
---
1505 Ross Street, Amarillo, TX 79102, USA

This recently opened new hotel in Amarillo, Texas is located 3 miles away from the downtown area, just off I - 40. The Best Western Plus Amarillo East Hotel features an indoor pool, a fitness center, a business center, EV charging station and free parking. Read more...

---
This page contains third party links to our affiliates where we may receive a commission if you make a booking (at no extra cost to you).

---
1911 E Interstate 40, Amarillo, Texas 79102, United States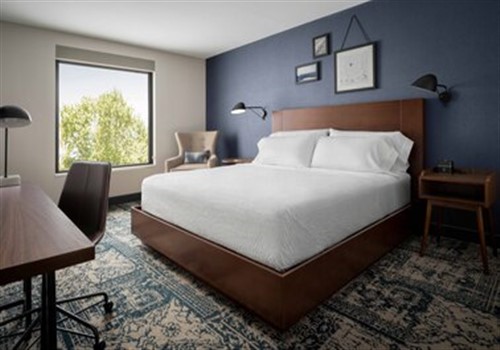 The Four Points By Sheraton Hotel is a newly opened Marriott hotel in the Downtown Amarillo area (opened in September). The hotel offers a total of 128 fully renovated guest rooms. This completely renovated property features the Four Points Bar and Grill (a British style pub where you can enjoy drinks and typical pub food), a fitness center, and 2400 Sq. Ft. of meeting space.

---
1911 Interstate 40 East, Amarillo, TX 79102, USA

Another new Marriott hotel in Amarillo opened in September connected to the Four Points By Sheraton Hotel (see above) and sharing the same amenities. This hotel offers a range of guest rooms and suites, and comes with a complimentary breakfast during your stay.

---
600 S Polk Street, Amarillo, TX 79101, United States

This new luxury hotel in Amarillo was opened in August under Marriott's Autograph Collection brand. The hotel is housed in the historic Barfield building in downtown Amarillo offering a great location on Polk Street, right in the heart of the city.
The Barfield Hotel offers luxurious accommodation in 112 boutique style rooms and suites and features an on-site dining venue - Toscana Italian Steakhouse - a bar/speakeasy -  Paramount Recreation Club - events and meeting spaces and a fitness center.

---
7775 I-40 East, Amarillo, TX 79118, USA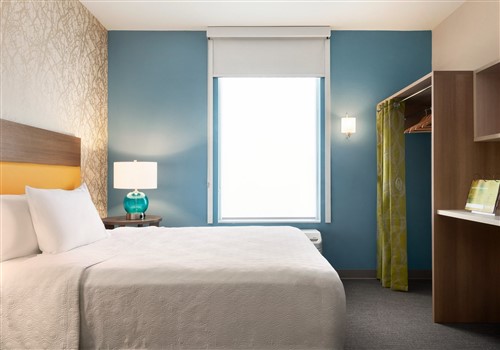 The Home2 Suites Amarillo East is a new suites hotel by Hilton opened in July, located in East Amarillo next door to The Big Texan Steakhouse and just over 4 miles drive away from Amarillo International Airport.
Spacious accommodation is available in studio and one-bedroom suites sleeping four people, all equipped with a kitchen (refrigerator, microwave,and dishwasher) and coming with a free hot breakfast.
Facilities at the hotel include an outdoor patio with grill and fire pits, a fitness center, pool, free parking and EV charging stations.

---
6807 Interstate 40 West, Amarillo, Texas 79106, USA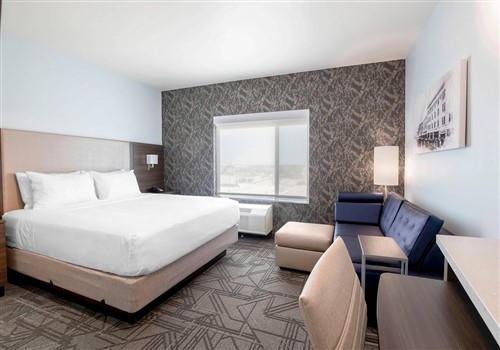 This new all-suite hotel in Amarillo was opened by Marriott in middle of the year.
TownePlace Suites Amarillo West/Medical Center offers a total of 104 guest accommodations in spacious suites that come with a full kitchen, living/sitting area, work area, complimentary breakfast and free high-speed internet.
Facilities at the hotel include an indoor pool, fitness center, lounge area and a grilling area.

---
8985 W Amarillo Boulevard, Amarillo, Texas 79124, United States of America

The Hyatt Place Amarillo West is a new hotel in West Amarillo located just off I-40, a short drive away from the Downtown area of Amarillo. The hotel offers a total of 91 spacious guest rooms and features a on-site bar (for drinks and bites), the 24-hour Market (for grab-and-go items), an indoor pool and a 24-hour gym.

---
To find more of the newest hotels opened in the state of Texas, see our list below to other pages on our site where you will find all the best new accommodation opened over the last few years:

Amarillo - Austin - Beaumont - Corpus Christi - Dallas - El Paso - Fort Worth - Grapevine - Harlingen - Houston - Lubbock - Midland - Monahans - Odessa - Pflugerville - Plano - Port Arthur - Portland - Round Rock - San Antonio - San Marcos - South Padre Island - Waco - Wichita Falls

---
Go to new hotels in Texas page

---
This page was last updated: 2022-07-07
We try to keep our pages about new hotels in Amarillo, TX, as up-to-date as possible and will be updating this page when any new hotels open or when any upcoming hotels in Amarillo open for reservation. However, if you know of any good quality, recently opened new hotels not mentioned in the list above, or you are the owner / manager of an upcoming hotel in Amarillo opening soon and want some publicity for your grand opening, you can contact us here and let us know the details so that we can possibly add your property to our site.
Tags / Keywords:
New hotels in Amarillo Texas
New hotels in Amarillo TX
Newest hotels in Amarillo
Newly opened hotels in Amarillo
Nuevos hoteles en Amarillo Texas
Nouveaux hôtels à Amarillo Texas
Neue hotels Amarillo Texas
---