This page contains third party links to our affiliates where we may receive a commission if you make a booking (at no extra cost to you).

---
New Hotels in Arlington TN 2024 - Best Newest Openings
Find the newest, best new hotels in Arlington TN (Tennessee), USA.

---
Arlington Tennessee is a small town just over 30 miles northeast of Memphis city center, with only a couple of hotels to stay at.

If you would like to see all the latest hotel openings in and around the city of Memphis TN:
Visit our main new hotels in Memphis page here >

---
Newest Hotels in Arlington TN
SpringHill Suites Arlington TN (Upcoming 2024)

Brand New Hotel in Arlington TN opening in early 2024

4921 Fair Springs Cove Arlington, Tennessee 38002, USA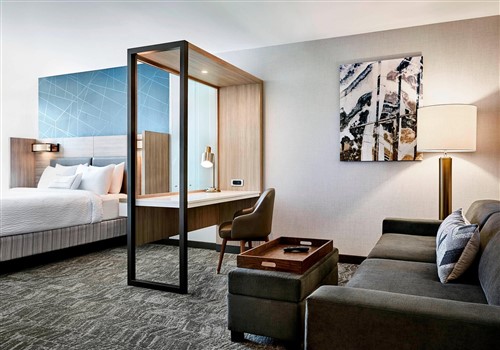 This brand new Marriott hotel in Arlington TN is currently due to be opening in late February 2024 (opening date is subject to change). The SpringHill Suites Arlington TN is located 3 miles south of Arlington town center, just off I-40 and just across the road from the only other hotel in town, the Fairfield Inn & Suites (see below). Guest staying at this new hotel have the choice of 124 spacious studio suites that come with free Wi-Fi, and a free breakfast. Amenities at the property include a fitness center, an outdoor pool, a business center, 3 meeting rooms, laundry facilities, and free on-site parking.

For more information and the latest news on the SpringHill Suites Arlington TN opening date:
Visit their official website here >

---
New Hotel in Arlington TN opened in November 2021
4928 Fair Springs Cove, Arlington, Tennessee 38002, United States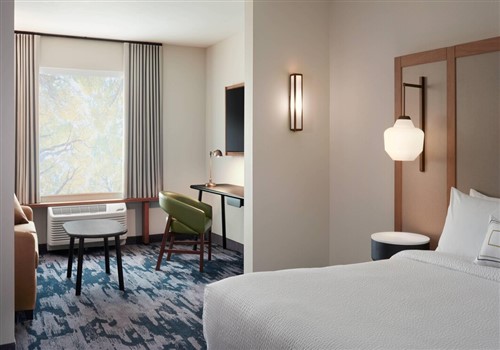 This new hotel in Arlington, TN was opened by Marriott in late November. This newly built hotel is the first hotel to open in the town of Arlington. The Fairfield Inn & Suites Memphis Arlington offers a total of 110 guest accommodations in rooms and suites that come with a free hot breakfast included in the price you pay for a nights stay. The property features an outdoor pool, a fitness center, guest laundry facilities, free Wi-Fi internet access, a meeting room, and complimentary on-site parking.
---
---
For other new hotels in the state of Tennessee opened recently within the last few years, click on one of the popular destinations from the list below:

---
Arlington - Chattanooga - Cookeville - Franklin -  Gatlinburg - Jackson - Knoxville - Memphis - Nashville - Pigeon Forge - Union City

---
---
About New Hotels in Arlington TN

This page about new hotels in Arlington Tennessee (TN) is kept as up-to-date as possible and we will add any new hotels in town when they come along. To help us keep this page relevant, if you know of any recently opened accommodation that you think will make this page better, please contact us here and let us know the details so that we can possibly add the hotel to our site.
Tags / Keywords:
New hotels in Arlington Tennessee - Newest hotels in Arlington Tennessee - New Arlington Tennessee hotels

---