This page contains third party links to our affiliates where we may receive a commission if you make a booking (at no extra cost to you).

---
New Hotels in Oakland CA 2023 - Best Newest Openings
Find the newest, best new hotels in Oakland CA (California), USA.

---
One Half of a New Dual-Branded Marriott Hotel in Downtown Oakland opened in May 2023

1431 Jefferson Street, Oakland, CA 94612, USA

This new hotel in Downtown Oakland, CA was recently opened by Marriott in May 2023. The AC Hotel by Marriott Oakland Downtown offers a total of 133 modern guest rooms and features an in-house restaurant, a lobby bar, free Wi-Fi, 2 meeting rooms, a fitness center and valet parking (fees apply).
---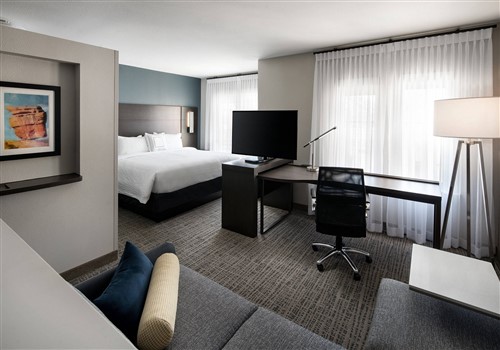 The other half of this new Marriott accommodation in Oakland is the Residence Inn by Marriott Oakland Downtown which is aimed at the extended-stay guest, offering spacious suites that come with a kitchen, as well a a daily complimeantary breakfast.
---
New Hotel in Uptown Oakland opened in 2022
2455 Broadway, Oakland, CA 94612, USA

This new luxury hotel in Oakland California is located in the uptown area of the city center and offers a total of 168 upmarket guest rooms and suites. The Kissel Hotel features the High 5ive rooftop bar and lounge, Otto's Café, a fitness center and 2 meeting spaces.
---
New Hotel in Downtown Oakland California opened in 2021
2225 Telegraph Avenue, Oakland, California 94612, United States of America

The Moxy is a new hotel in the Arts & Entertainment District of Downtown Oakland opened by Marriott in 2021. The property offers a total of 172 modern guest rooms over 7 floors and features Bar Moxy, an outdoor patio seating area, a fitness center, a convenience store, free Wi-Fi, a business center, a library, 4 meeting rooms and valet parking (fees apply).
---
New Hotel near Oakland Airport opened in 2019
195 Hegenberger Road, Oakland, CA 94621, United States

This new, all-suites hotel close to Oakland Airport (OAK) offers spacious accommodation in 134 suites that come with a complimentary hot breakfast included in the nightly room rate. The 5 story Springhill Suites Oakland Airport Hotel features a Bar and Grill, a heated pool, a fitness center, free Wi-Fi, a business center, 3 meeting rooms, an Airport Shuttle service (fees apply), Electric Vehicle charging stations (fees apply) and on-site parking (fees apply).
---
---
About New Hotels in Oakland CA

This page was last updated: 2023-07-16
We try to keep our pages about new hotels in Oakland, California (CA) as up-to-date as possible and will be updating this page when any new hotels open or when any upcoming hotels in Oakland open for reservation. However, if you know of any good quality, recently opened new hotels not mentioned in the list above, or you are the owner / manager of an upcoming hotel in Oakland opening soon and want some publicity for your grand opening, you can contact us here and let us know the details so that we can possibly add your property to our site.
Tags / Keywords:
New hotels in Oakland California
Newest hotels in Oakland
New Oakland hotels
Nuevos hoteles Oakland
Nouveaux hôtels Oakland
Neue hotels Oakland
---
---
More of the newest hotels opened around California:
Anaheim (near Disneyland) - Fresno - Hollywood - Irvine - Los Angeles - Oakland - Palmdale/Lancaster - Palm Springs - Palo Alto - Sacramento - San Diego - San Francisco - San Jose - Santa Barbara - Santa Monica

---