New Hotels in Gainesville FL 2023 - Best Newest Openings
Find the newest, best new hotels in Gainesville, Florida (FL), USA opened recently - Hyatt Place Gainesville Downtown (Sep 2022), Hotel Eleo UF, Comfort Suites.

---
Newest Hotels in Gainesville FL
New Hotel in Downtown Gainesville FL opened in September 2022
212 SE 1st Street, Gainesville, FL 32601, United States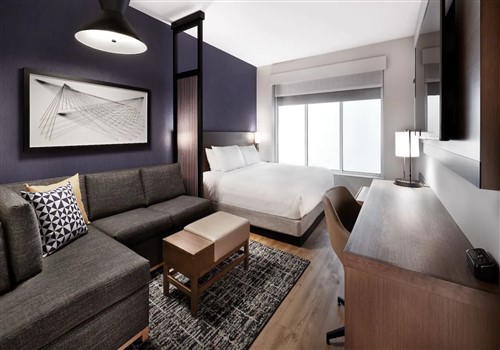 This new hotel in Downtown Gainesville, Florida is located a mile away from the University of Florida campus and was recently opened to paying guests in September 2022. The Hyatt Place Gainesville Downtown Hotel offers a total of 145 suite-style rooms and features an outdoor pool, an on-site restaurant and bar, room service, free internet access, a business center, meeting facilities and free parking. Read more...
---
New Hotel in Gainesville FL opened in 2020
1514 SW 14th St, Gainesville, Florida 32608, USA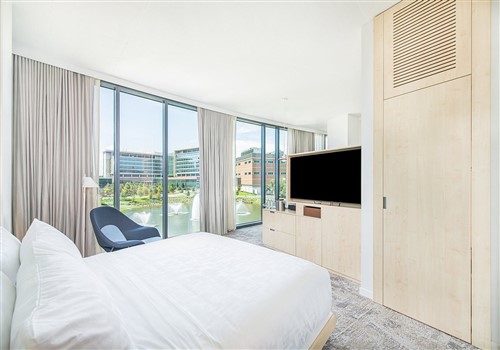 This new hotel on the UF campus in Gainesville, Florida is located adjacent to the University of Florida Health Complex and within waking distance to restaurants, theaters and stadiums on the UF campus. The Hotel Eleo at The University of Florida offers a total of 173 upscale guest rooms or suites and features an on-site restaurant - the Covey Kitchen + Cocktails, a fitness studio, meeting and events spaces. Read more...
---
New Suites Hotel in Gainesville Florida opened in 2020
2603 SW 13th Street, Gainesville, FL 32608, United States of America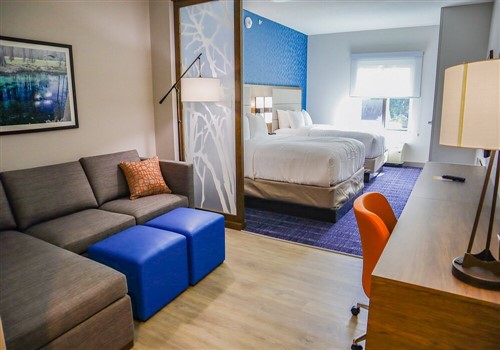 This new all-suites hotel in Gainesville offers larger than average accommodation and is located less than two miles away from the University of Florida. The Comfort Suites Gainesville Near University features an outdoor heated pool, a fitness center, free Wi-Fi, free parking and a complimentary hot breakfast is included in the price of your stay. Read more...
---
---
This page was last updated: 2023-01-31
We try to keep our pages about new hotels in Gainesville, Florida (FL) as up-to-date as possible and will be updating this page when any new hotels open or when any upcoming hotels in Gainesville open for reservation. However, if you know of any good quality, recently opened new hotels not mentioned in the list above, or you are the owner / manager of an upcoming hotel in Gainesville opening soon and want some publicity for your grand opening, you can contact us here and let us know the details so that we can possibly add your property to our site.
Tags / Keywords:
New Gainesville hotels - New hotels in Gainesville FL - Newest hotels in Gainesville Florida - Nuevos hoteles Gainesville - Nouveaux hôtels Gainesville - Neue hotels Gainesville
---
---
Find the newest hotels opened in popular destinations in the state of Florida, USA:
Bradenton - Cape Canaveral -  Clearwater - Daytona Beach - Destin - Florida Keys - Fort Lauderdale - Fort Myers - Gainesville - Jacksonville - Miami - Miami Beach - Naples - Ocala - Orlando - Panama City Beach - Pensacola - Port St Lucie - St. Augustine - St. Petersburg - Tallahassee - Tampa - Vero Beach - West Palm Beach

---