New Hotels in Carson City NV - Best Newest Openings
Find the newest, best new hotels in Carson City, Nevada (NV), USA opened recently - Staybridge Suites, My Place Hotel, Hampton Inn & Suites (renovated)...
---
This page contains third party links to our affiliates where we may receive a commission if you make a booking (at no extra cost to you).

---
972 Retail Court, Carson City, NV 89706, United States

Opened in May 2021.

This new extended-stay hotel in Carson City is an upscale accommodation located just off I-580 in the suburbs of the city.
The Staybridge Suites Carson City Hotel offers 94 spacious accommodations in suites that come with a full kitchen (stove, microwave, refrigerator and dishwasher), free Wi-Fi internet and a complimentary breakfast during your stay.
The property features an outdoor pool and hot tub, laundry, fitness center, complimentary breakfast and complimentary parking.

---
17 Hospitality Way, Carson City, NV 89706, United States of America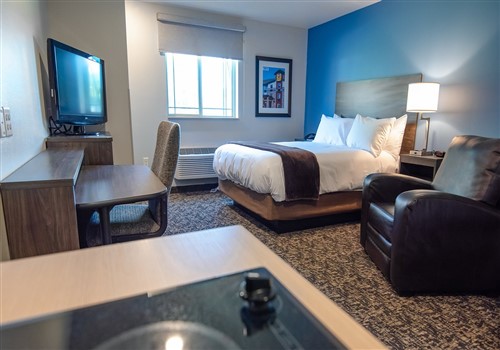 Opened in late 2019.

My Place Hotel is a new hotel in Carson City NV opened in late 2019 offering spacious accommodation with a full kitchen, refrigerator, coffee maker and premium cable, suitable for both short or long term visits.
Amenities at the hotel include an on-site store, laundry facilities, free high-speed WiFi, a lounge with a business center, free parking, and 24/7 complimentary coffee.

---
10 Hospitality Way, Carson City, Nevada 89706, USA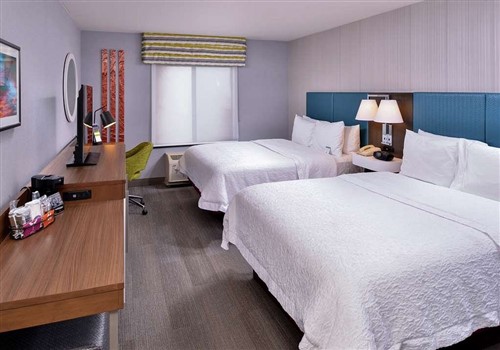 Hampton Inn & Suites is located just off of freeway 580 and has recently undergone an extensive renovation. The property is just 30 minutes drive away from Lake Tahoe or the Reno-Tahoe International Airport.
With a total of 85 modern guest rooms and suites, the hotel features a fitness center, a business center, a meeting room, free parking and EV charging stations. Guests staying here receive a complimentary breakfast during their stay.

---
To find more new hotels opened around Nevada state, click on one of the links below for more pages on our site:

New hotels in Las Vegas, Nevada

---
This page was last updated: 2022-02-02
We try to keep our pages about new hotels in Carson City, NV, as up-to-date as possible and will be updating this page when any new hotels open or when any upcoming hotels in Carson City open for reservation. However, if you know of any good quality, recently opened new hotels not mentioned in the list above, or you are the owner / manager of an upcoming hotel in Carson City opening soon and want some publicity for your grand opening, you can contact us here and let us know the details so that we can possibly add your property to our site.
Tags / Keywords:
New hotels in Carson City Nevada
Newest hotels in Carson City
Newly opened hotels in Carson City
New hotels in Carson City NV
Nuevos hoteles en Carson City Nevada
Neue hotels Carson City Nevada
Nouveaux hôtels à Carson City Nevada

---