This page contains third party links to our affiliates where we may receive a commission if you make a booking (at no extra cost to you).

---
A revival of the original 551 Ponce, this boutique hotel retains the property's legacy as a well-appointed, homelike bed-stop for locals and passer-throughs.
With gentle charm and assured regulars, comfort is certain to seek you out in this home away from home. These well-appointed, bespoke rooms boast Ponce City market views, Beltline walks, and a quick jaunt to downtown and midtown areas.
---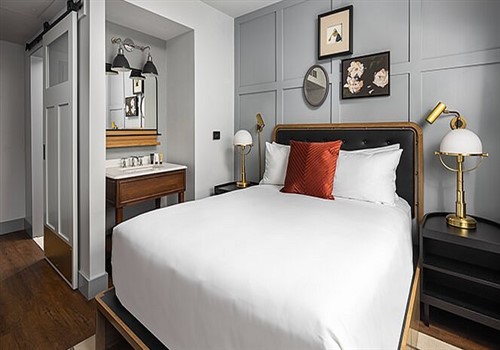 Wylie Hotel Atlanta
---
Go back to new hotels in Atlanta GA page

---