This page contains third party links to our affiliates where we may receive a commission if you make a booking (at no extra cost to you).

---
The New Tetra Hotel, An Autograph Collection focuses on providing a tranquil escape of modern style and mindful relaxation to help guests disconnect from hectic routines and reconnect with what matters.
Our Silicon Valley hotel is just 8 miles from San Jose Intl Airport and offers a tranquil oasis in Silicon Valley's hyperactive landscape.
The Tetra guest rooms and suites feature minimal design, touches of technology and organic elements that intertwine to create an environment of refined tranquility and balance.
Tetra caters to guest relaxing outside as much as those inside, creating spaces for disconnecting in a genuinely organic and meaningful manner. A rejuvenating pool and state-of-the-art gym, featuring Peloton bikes allows guests to submerge their worries and remerge refreshed.
Tetra Hotel is a refreshing setting for meetings and events in Silicon Valley, featuring a flexible gathering space, onsite restaurant and communal outdoor space.

---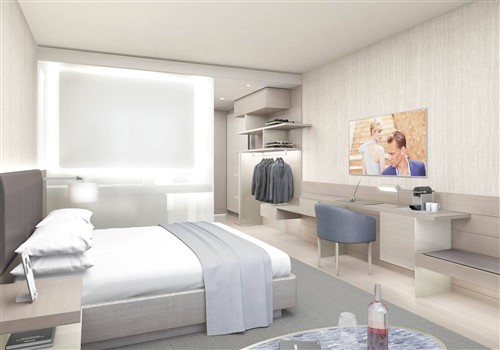 Tetra Hotel, Autograph Collection
---
Go back to new hotels in San Jose page

Find more new hotels in the state of California

---