This page contains third party links to our affiliates where we may receive a commission if you make a booking (at no extra cost to you).

---
Take a break at the JW Marriott Hotel Guadalajara, where you will surround yourself with classic luxury and unmatched service at every moment of your enriching getaway.
Located in the city of Guadalajara, our modern and luxury hotel has a convenient location, surrounded by business offices, as well as shopping and entertainment options.
Enjoy your stay by taking a dip in our pool and enjoying the unobstructed view of the city of Guadalajara. Relax and delight your palate with the various restaurant options offered by the hotel.
After an exciting day in the city, enjoy the comfort of our spacious rooms with luxurious bedding and opulent decor inspired by modern sophistication. Enjoy a bottle of champagne while relaxing in our Sunset Deck. From chef-made specialties to modern rooms, our hotel focuses on your well-being.

---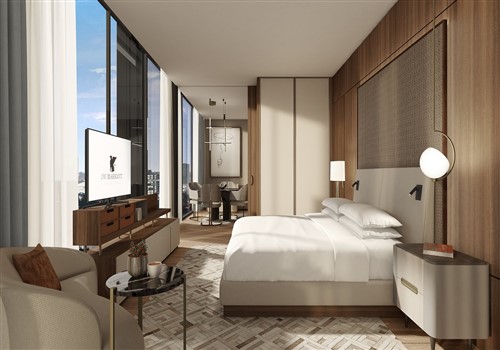 Book a room at the JW Marriott Hotel Guadalajara >
---
Find more recently opened hotels in Mexico

---