This page contains third party links to our affiliates where we may receive a commission if you make a booking (at no extra cost to you).

---
We give you the warmest welcome to Hotel Holiday Inn Express Monterrey Fundidora, the newest hotel in the area, with a privileged location, in front of one of Monterrey's tourist icons: Fundidora Park, where you can enjoy the majestic landscape, Paseo Santa Lucía, Aquamundo, Fundidora Icerink, Muscera, Centro de las Artes, Cineteca Nuevo León, Amazonia among many other attractions.
You can also enjoy the best events and music festivals and you can have pedestrian access to the venues of Cintermex, Arena Monterrey, Citibanamex Auditorium.

Work out in our gym, work from our Business Center with our high-speed wireless Internet and enjoy the comfort of our rooms.

---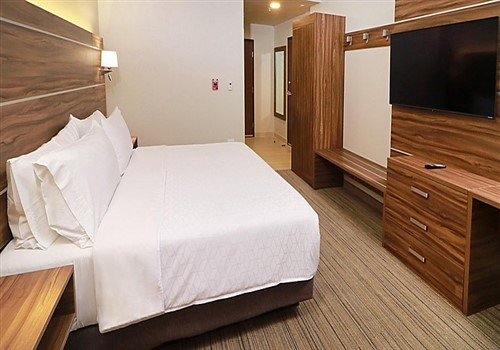 Book a room at the Holiday Inn Express Monterrey - Fundidora >
---
Find more recently opened hotels in Mexico

---